The Attorney with a Voice
Fighting for Your Rights in Columbus & Beyond
Family Law & Personal Injury
Attorney in Columbus, Ohio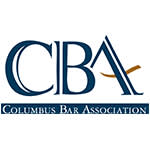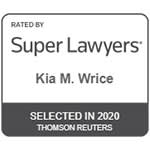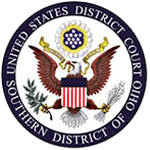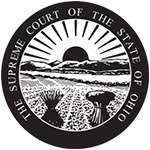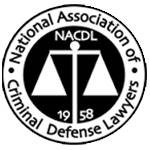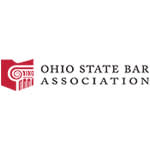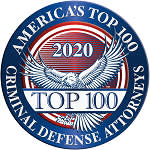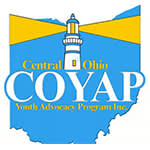 Kia M. Wrice
Attorney at Law
Attorney Kia M. Wrice has always loved helping people through challenging times. She knows there are a lot of flaws in the justice system and is dedicated to helping individuals and families work through them. Kia genuinely cares about the people she represents. To her, you'll never be just another case number, but a person whose future she's committed to protecting. When you walk through her doors, you are always greeted by a friend. She strives to make your case as easy for you as possible while seeking a favorable outcome. In her free time, Kia enjoys acting, modeling, and keeping herself involved in her church as much as she is able to.
MORE ABOUT KIA
Why Work with Us?
Our character & integrity set us apart.
Guidance Focused on You
We know that every case is different. Whether you are looking for a divorce or are seeking compensation for an injury, we are here to learn about your case and provide resilient advocacy. Our attorney is dedicated to making the process as easy as possible for you by offering payment plans to accommodate your needs. Our vast experience in the law has prepared us to guide you through the legal process and strive for your desired goal.
Judgment-Free Representation
When faced with a stressful legal problem, the last thing you need is an attorney judging your past choices. At The Law Office of Kia M. Wrice LLC, we provide understanding and compassionate service from start to finish. You deserve the chance to tell your story in an accepting environment. If you need help navigating the divorce process or a filing personal injury claim in Columbus, Ohio, contact us to schedule a free consultation.
Boldly Fighting for the People of Ohio
Each case comes with its own set of challenges. Our legal system is not perfect, which is why we are here to guide you through it with knowledgeable and honest advice. Do not settle for an attorney who is merely there to collect a paycheck, but one who will fight for you, no matter how difficult the situation may be. Bettering the lives of our clients is what keeps us going.
Hiring an attorney can be tough, so we try our best to make it as easy for you as possible. At The Law Office of Kia M. Wrice LLC, we're able to work with you in order to create a payment plan that suits your needs.
From our office in Columbus, we provide an abundance of services, including family law, personal injury advocacy, and criminal defense representation. No matter what problem you're facing, we're ready to help you seek a favorable result. Don't face your legal problems by yourself. Instead, team up with an attorney who can fight with your best interest in mind.
For dedicated and skilled legal counsel in Columbus, Ohio, or the neighboring cities of Fairfield, Delaware, Madison, or Union, contact our office today to schedule a free consultation. To book an appointment, visit our booking page.